Printing & Specialty Items
We make it ALL look good!
Printing by North Georgia Graphics
Remember when everyone told us we would become a paperless society once computers were commonplace in our businesses and households? Well…we're still waiting. If you're like the majority of businesses, you're still using letterhead, business cards, envelopes, brochures, fliers, invoices and a host of other printed items. North Georgia Graphics can make sure you've always got the printed items you need when you need them.
Your idea or ours…we put it all together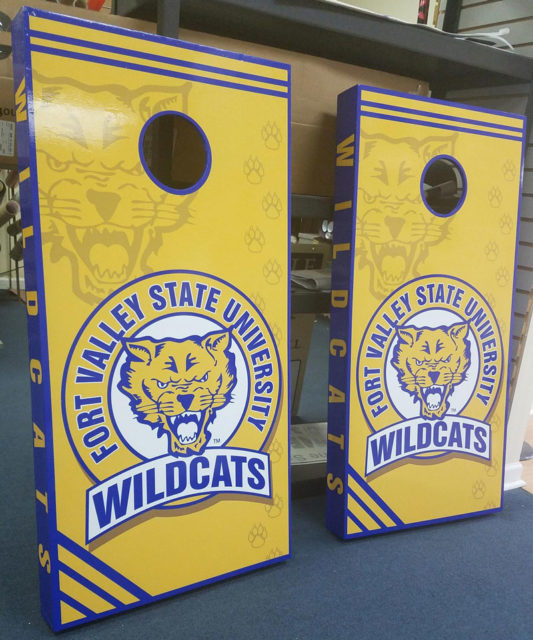 We'll take your existing image files and create all those printed items you use every day. If you're a new start-up, we can help you design a logo and create that corporate image you're looking for. And when it comes to promoting your business, North Georgia Graphics can help. We can design and print a flier or brochure that grabs the attention of potential customers, provides the information they want and makes a positive impression on the people who read it.
We work nice with everybody
If you have a go-to person at your company (marketing director, etc.), we'll work with them to create fliers that share your specific message, highlight products and/or services you want to emphasis and increase your bottom line. When you want to share something with printed materials, you want the kind of quality that reflects your commitment to excellence. You want North Georgia Graphics.
Goodies, gifts and giveaways…
Specialty promo items from North Georgia Graphics
Who doesn't love getting a gift? Receiving something for nothing is always a plus when you attend a wedding reception, trade show, seminar, training class or golf outing. And you can't help but feel good about whoever it was that gifted you. That's why promo items are such a strong way to market your business, promote your event, memorialize a special occasion or remind people about your organization. North Georgia Graphics offers some amazing options in promo items designed to help people remember whatever it is you want them to remember. Whether it's a particular service, a business name, a company phone number or the date of an upcoming event you want them to attend, put it on a water bottle, mug, koozies, pen and put it in their hands. Give 'em a gift and they'll remember you forever!
Let us know what product you're interested in using as a promo giveaway and we'll do our best to accommodate your requests.
Our product options include (but aren't limited to):
Koozies
Pens
Water Bottles
Magnets
Sunglasses
Cups
Mugs
Etched glass
Corn Hole Boards
Pennants
Megaphones